Knitted stars for a special occasion. Used the Stjärna pattern by Karolina Eckerdal.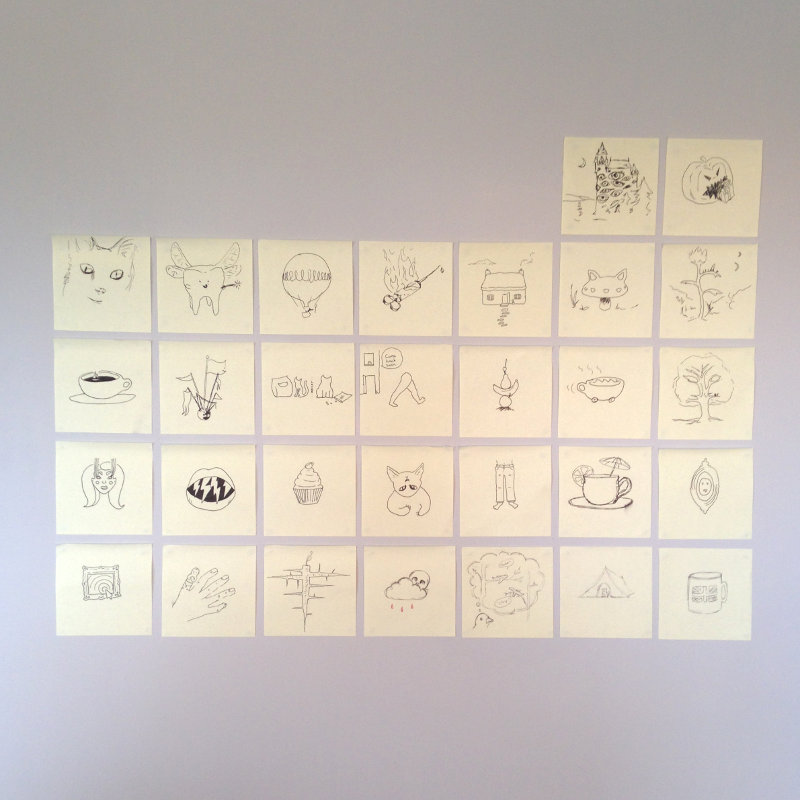 Had a go of Inktober 2016, with a Rotring pen and a stack of sticky notes. Couldn't stick the smudging to switched to a reliable black ballpoint towards the end. Missed a day due to travel.
Subject matter is the usual mixture of visual puns, autobiographical moments and nightmare fuel.